Finally got it all back together and took it for a WOF (our MOT), and failed on a few things
- leaky fuel tank (I'd noticed this when I put it back in after the welding, so I took it back out again)
- leaky exhaust at manifold joint.
- number plate light no-op
- tail hatch loose
- windscreen washers non op
- leaf spring shackle bushings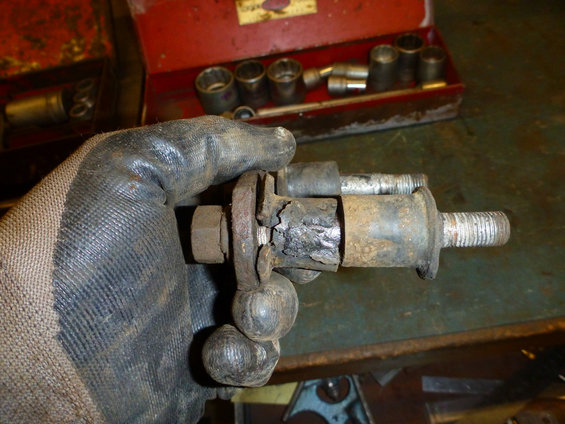 The mechanic picked it up from our place and had a hard time. The column shifter was difficult on the 3/4 change - keep trying to select 1/2 instead, and ran out of gas on the way back to our place
I've deal with all these now except the front tyres, including adding an electric windscreen washer pump and tank as the original one (which I guess was a manual pump) had completely disappeared.
Also done some other maintenance jobs including adjusting the shift linkage so all gears can be obtained. Did a couple of short runs up and down the road today and it runs well. Should get two new tyres fitted tomorrow then a WOF recheck on Tuesday.