I owned a 2-litre Fiat twin cam 2-door saloon for 4 years, and they are a very torquey engine, so you can for the most part, just stick it in a high gear (they have a 5-speed gearbox as standard) and waft along on a wave of torque; it was pretty pointless revving it much.
This makes them reasonably economical too, with 30+ mpg average easily achievable.
It would top 100 mph with ease.
I liked it because it was a relatively simple and uncluttered design, that suits the Minor's engine bay well, and rather more inspiring than a BMC B-series or Ford Pinto that were popular conversions.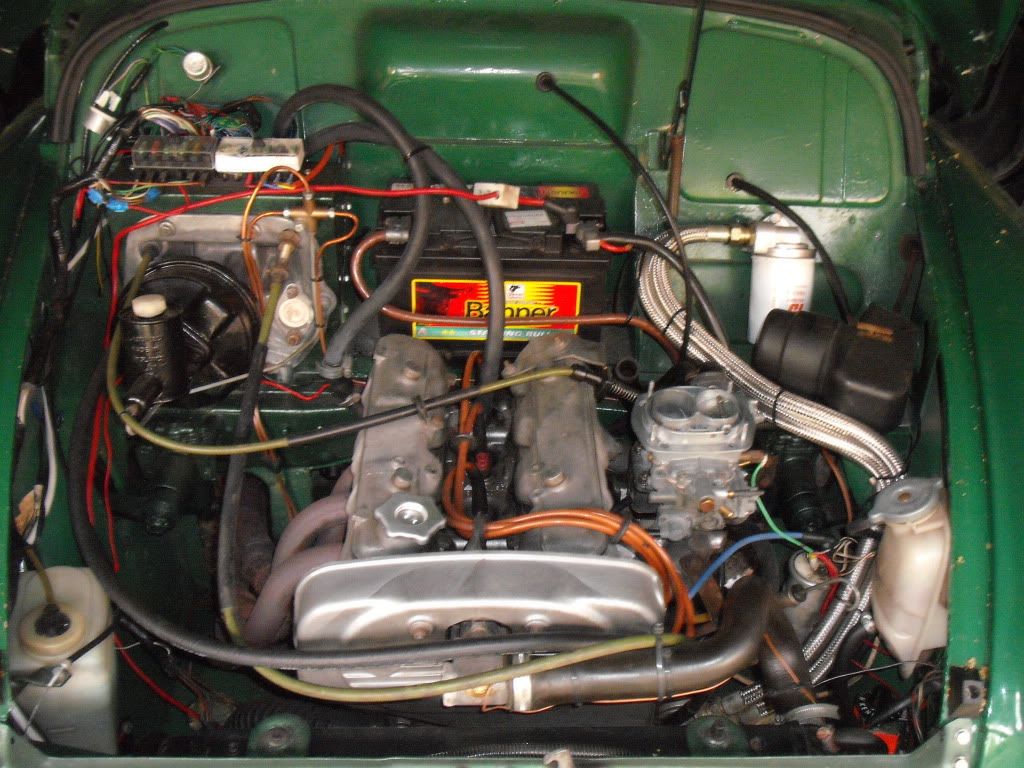 However, the engine is pretty dated technology now (also getting tricky and expensive to find spares for), and they are significantly heavier than the A-series engine, so you may prefer to consider a more modern and lighter engine such as the Ford Zetec/Duratec, Rover K-series, etc., if building one from scratch.