Here's the pics of the uplift from the Smiths near Alford. They had the car for around 22 years, and only realised the history of the car when they put it on Ebay. As far as I am aware, it only saw the road illegally when taken for test drives, and was never used as it was intended. The owner (Doug) bought it in Inverness with a Rover V8 loosely fitted. He then fitted a 302 which he purchased from London, and got the car running and ready for MOT. However, he never actually took that final step, and the car was driven into his garage and left.
Fast forward a few house moves and the car recently lost it's inside storage,hence it's sale. I bought it in the ebay auction, and having known about the car from it's first build by Dunc Wood and George Watt, was eager to get it home. Big thanks go to Bob Falconer (
http://www.bobfalconer.co.uk
) for his transport and words of encouragement
Here's the pics and some narrative of where I am with it now.
PO
Uplift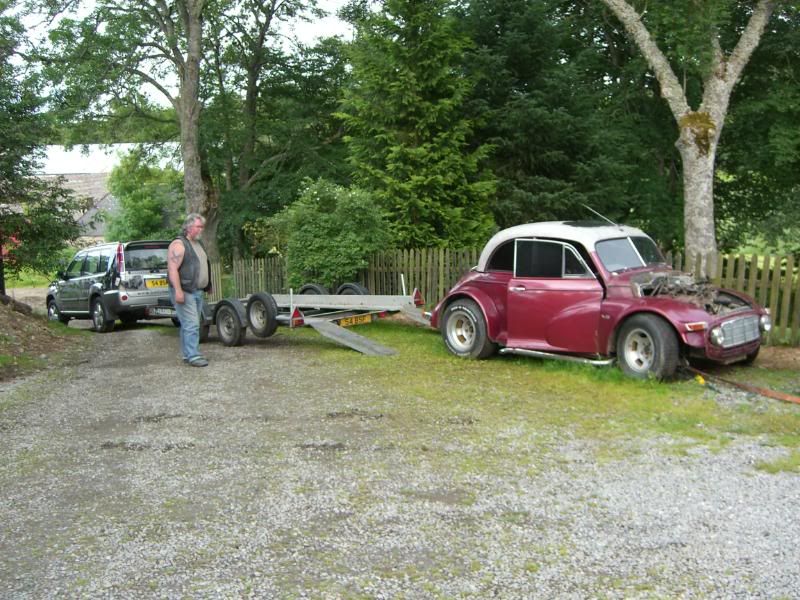 Useful towing vehicle - a Ha**ey I think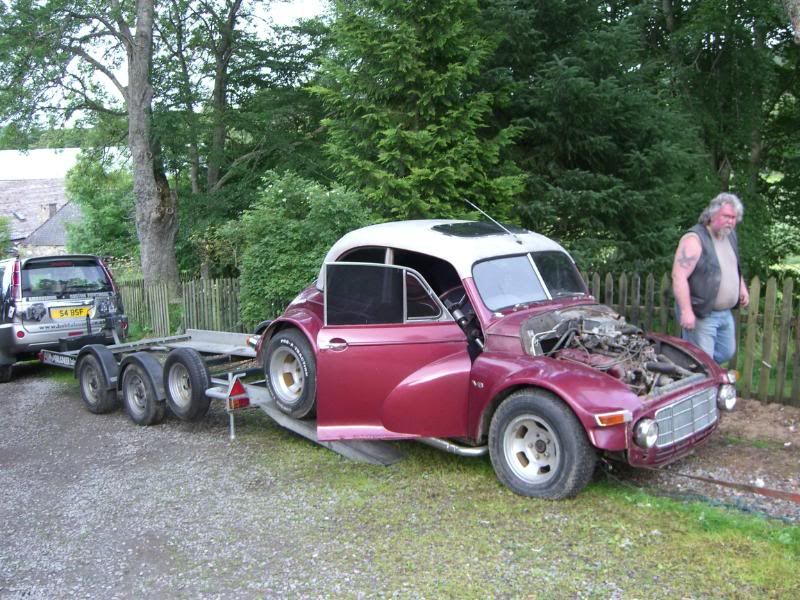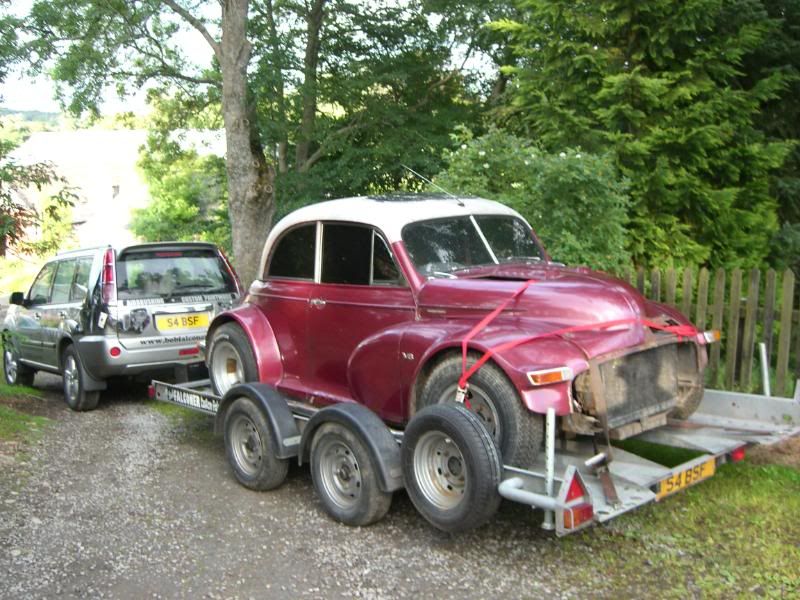 Angie saying goodbye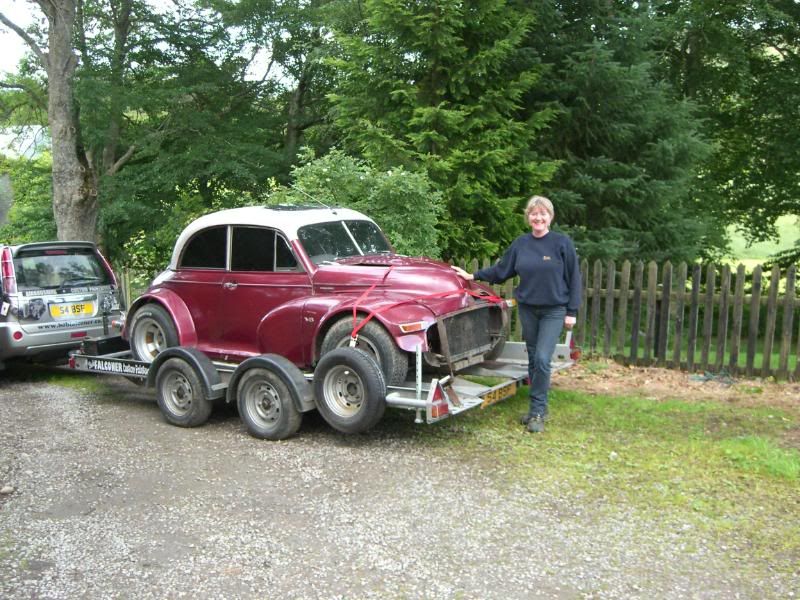 Home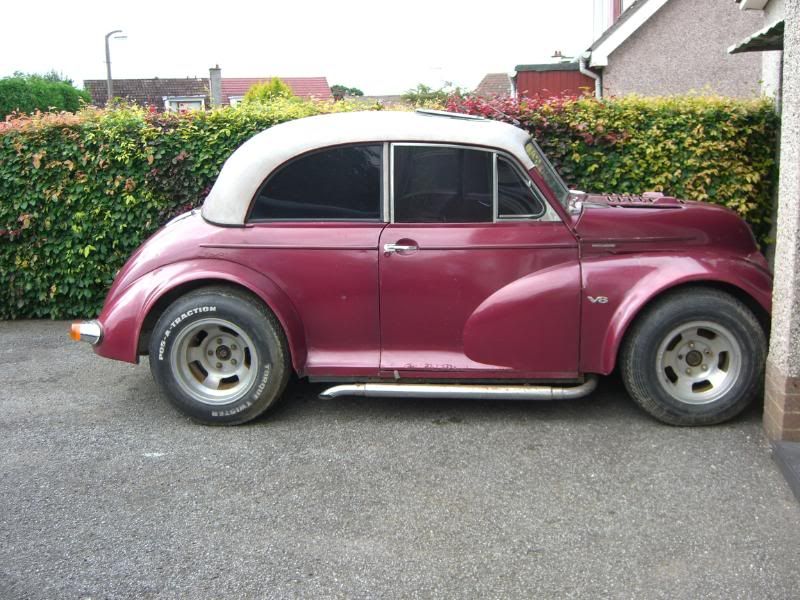 Interior was rather damp, and the smell was pretty ripe. I ripped out the sound deadening on the floor, and remants of mice/rats.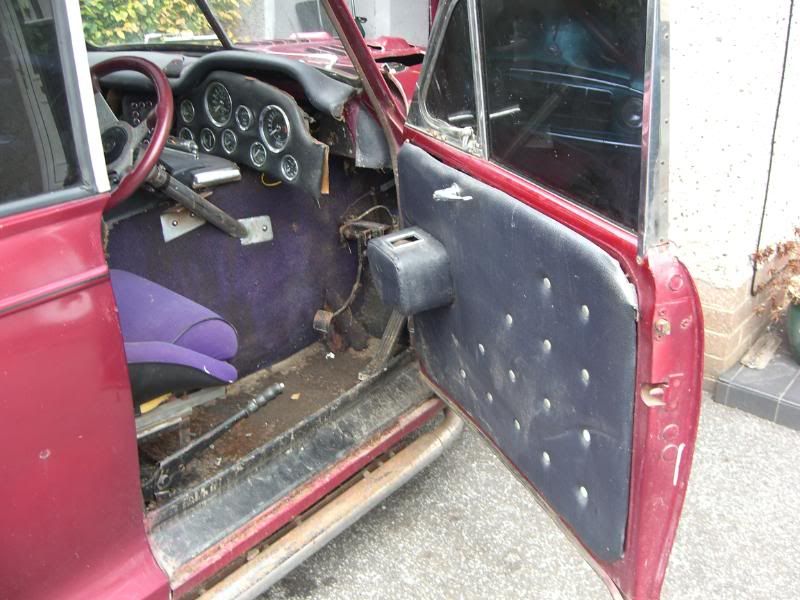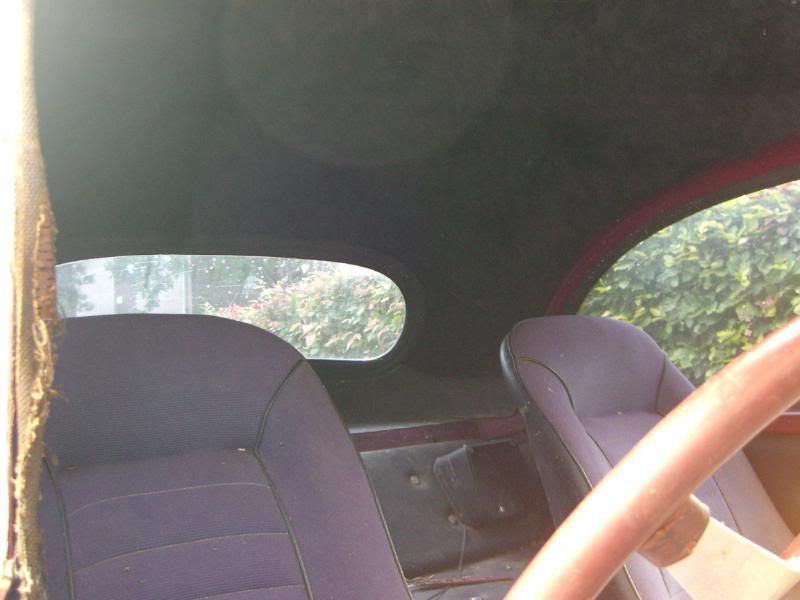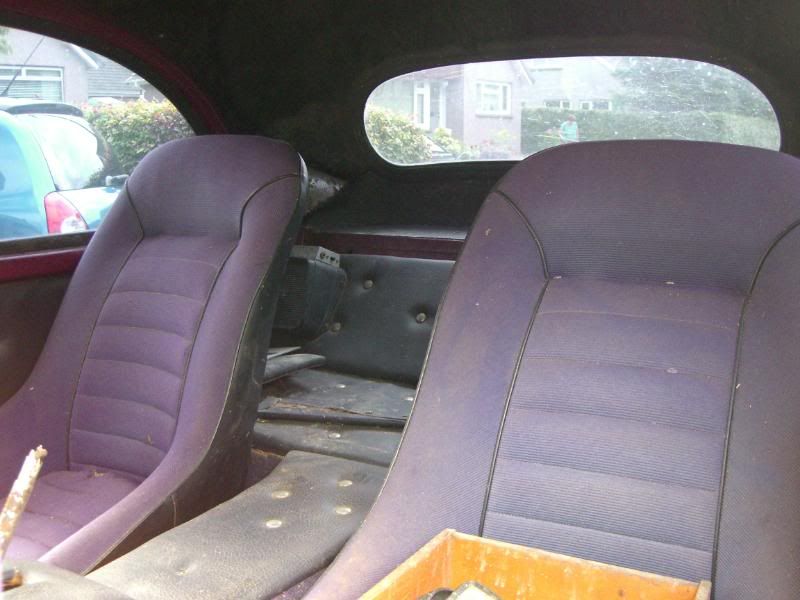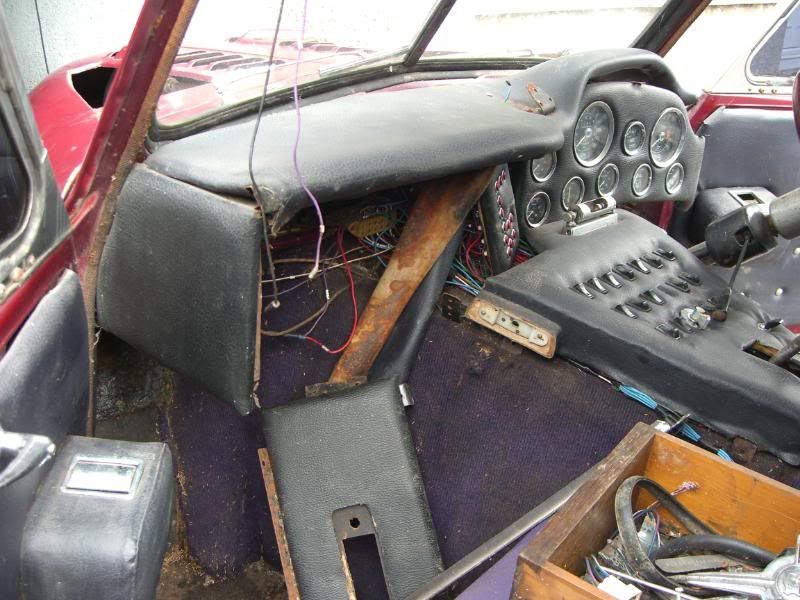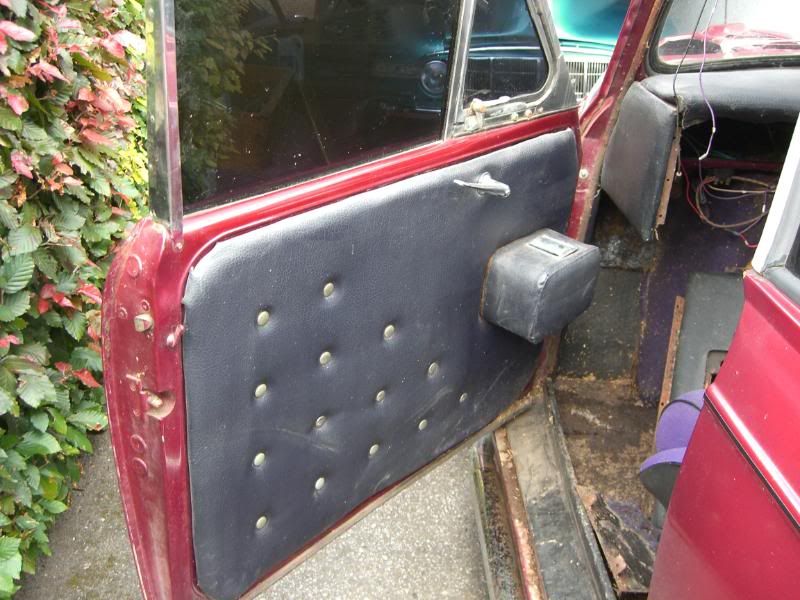 Dead something or other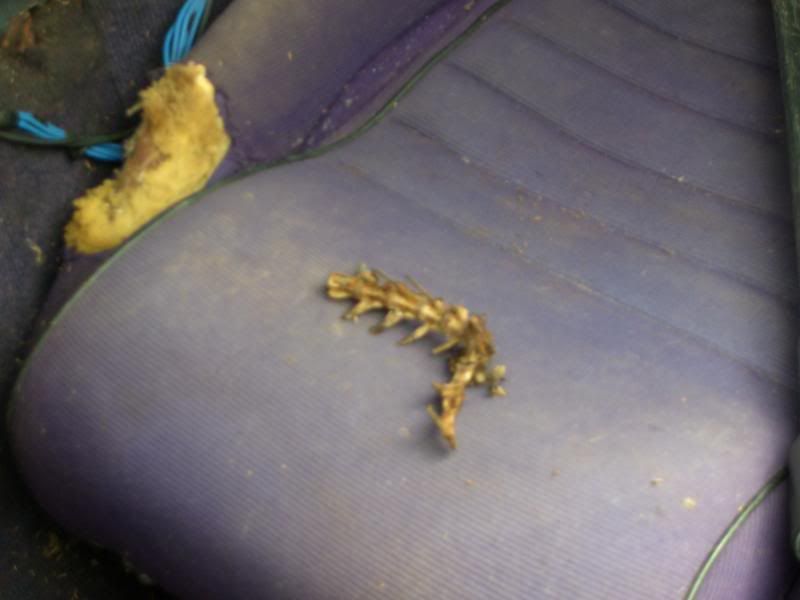 Floor cleaned up - just surface rust - no holes
Engine is seized (solid) so I will be pouring diesel down the bores to see if they will free off. I lifted the rocker covers and 3 rockers were displaced off the valve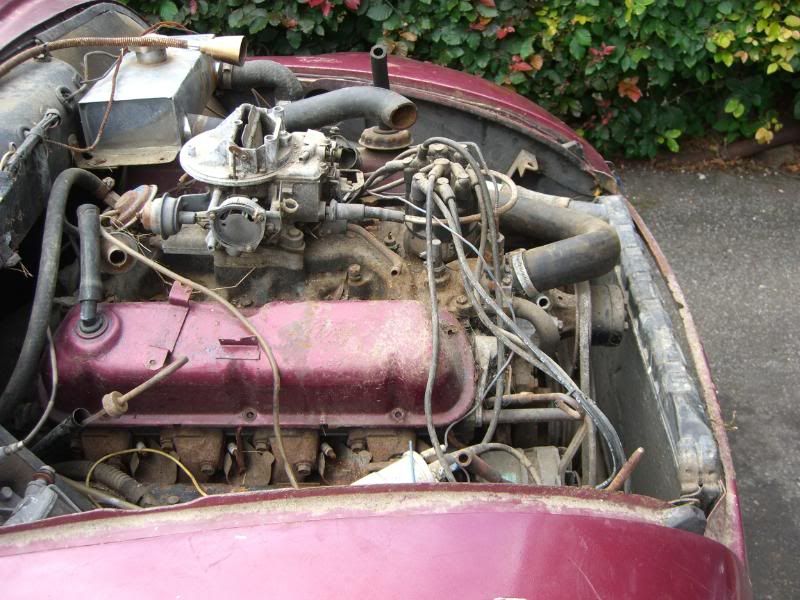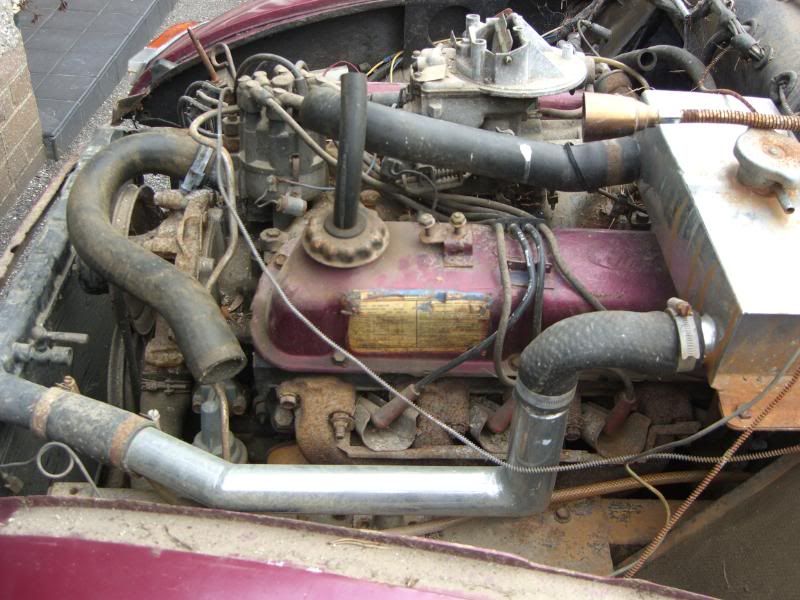 Diff etc seems ok (E type), and other than the spring mounts (too high) seems pretty well fitted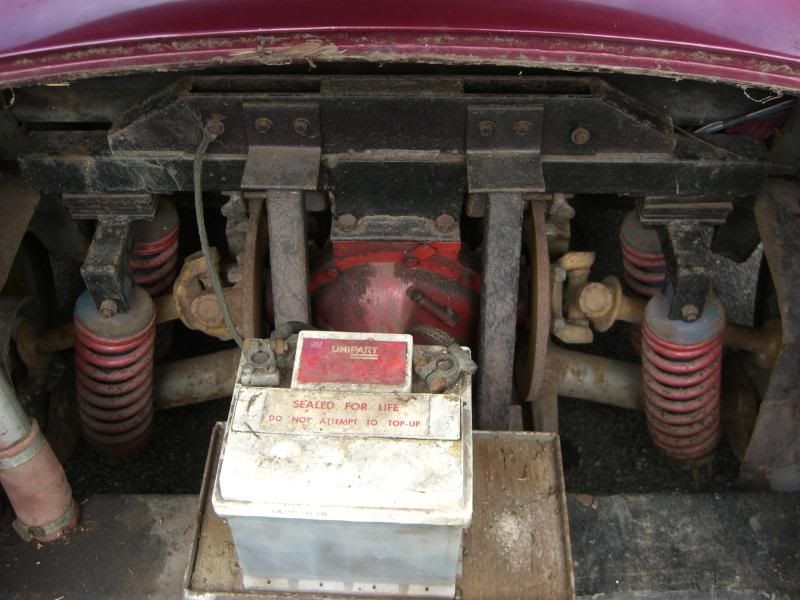 Boot area is very clean - boot lid is almost mint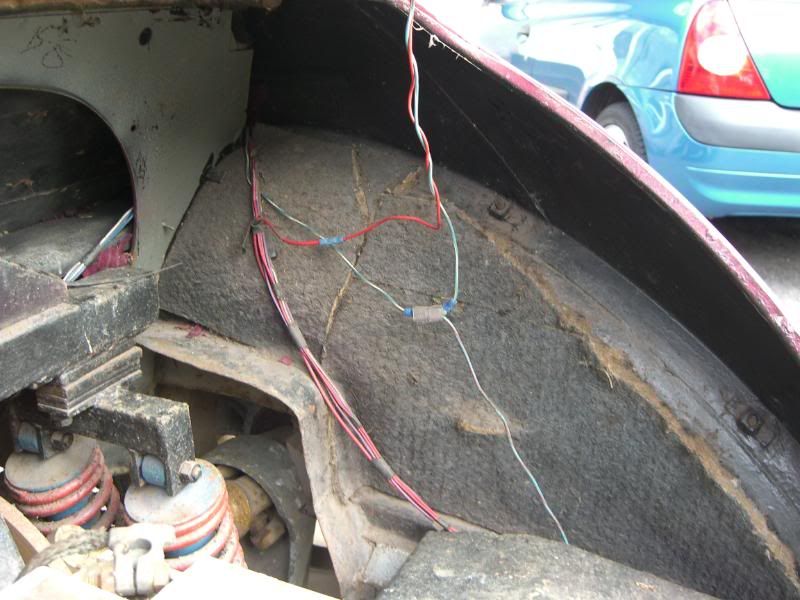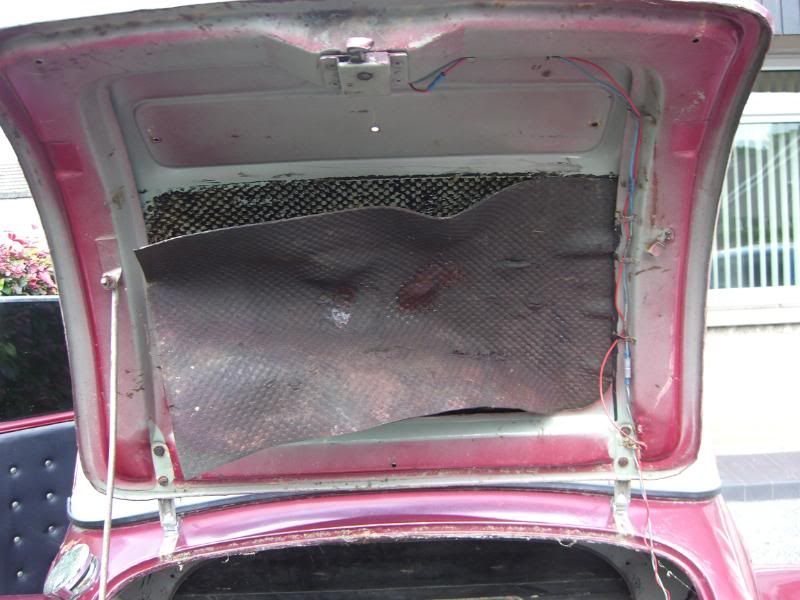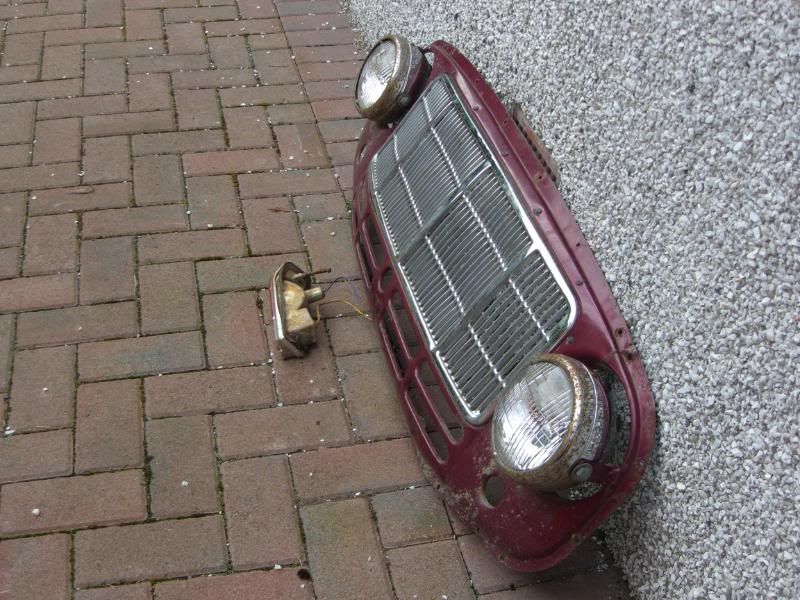 View from Muj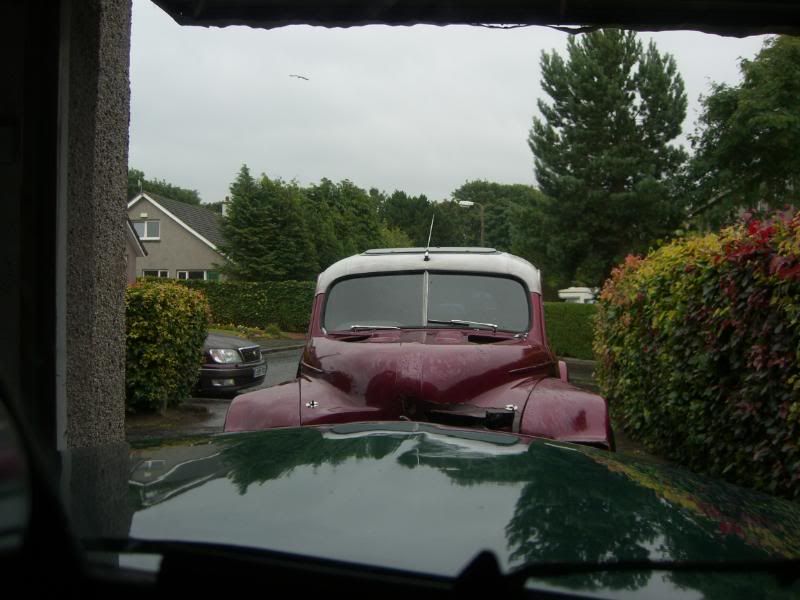 View of Muj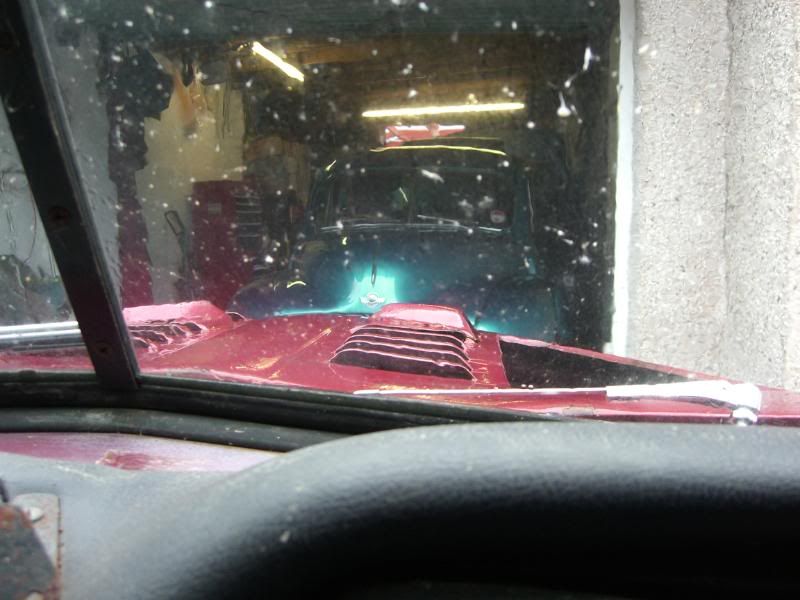 I couldn't put on any weight as the space between the wheel and seat is very tight