I'm bored today, so thought I'd take the time to show my various projects - most of you have probably seen them before, but it doesn't do any harm to add them here too.
My 1950 MM series:
I've owned this since 1972 and it has always been modded - first with a Riley 1.5 engine, then a full race MGB, then a less tweaked MGB when the tuned motor destroyed it's crank.
I disassembled it in around 1987 in order to build a full chassis and fit a Ford Mustang engine (5 litre). This was never fully finished, and I sold the rolling chassis to Ray of Leamington.
When I retired from the Fire Service, I asked my mate Ian to do me another chassis to fit a ford 351 Cleveland engine I'd bought from him (He took my old Mustang engine from me), and over a period of time he did just that.
I got the chassis and shell back from him, and transported them to a blaster to get blasted, but he let me down for about a year, so I went elswhere to get it done. Once they were done, I made a frame to sit the body on, and set about fitting the suspension to the chassis to get it rolling. About this time I decided I didn't want to use the 351 engine, so I sold all my Ford stuff and bought a Chevy Camaro (LS1) engine complete from the states.
I then cut off the old engine mounts, and fabricated new mounts for the chevy.
This is as far as I've got due to lack of motivation - and buying more Minors.
Pics:
Before I dismantled it:
1986 ish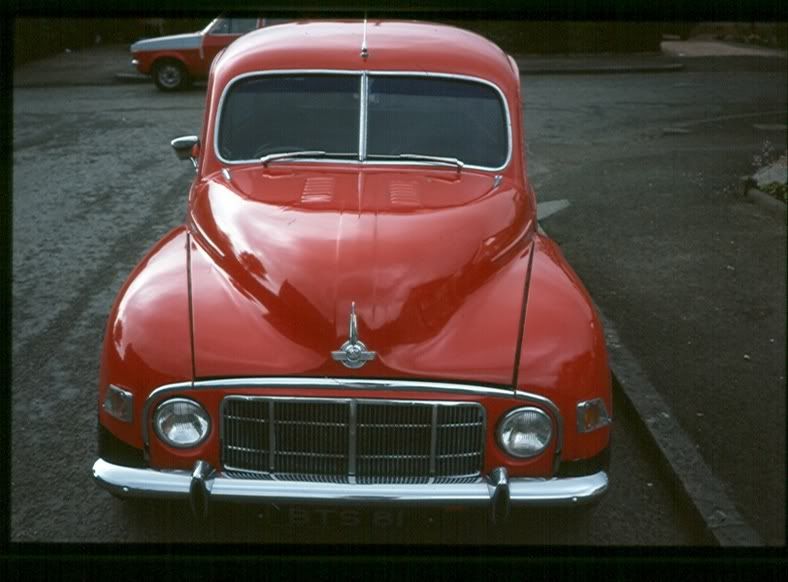 Shell being adjusted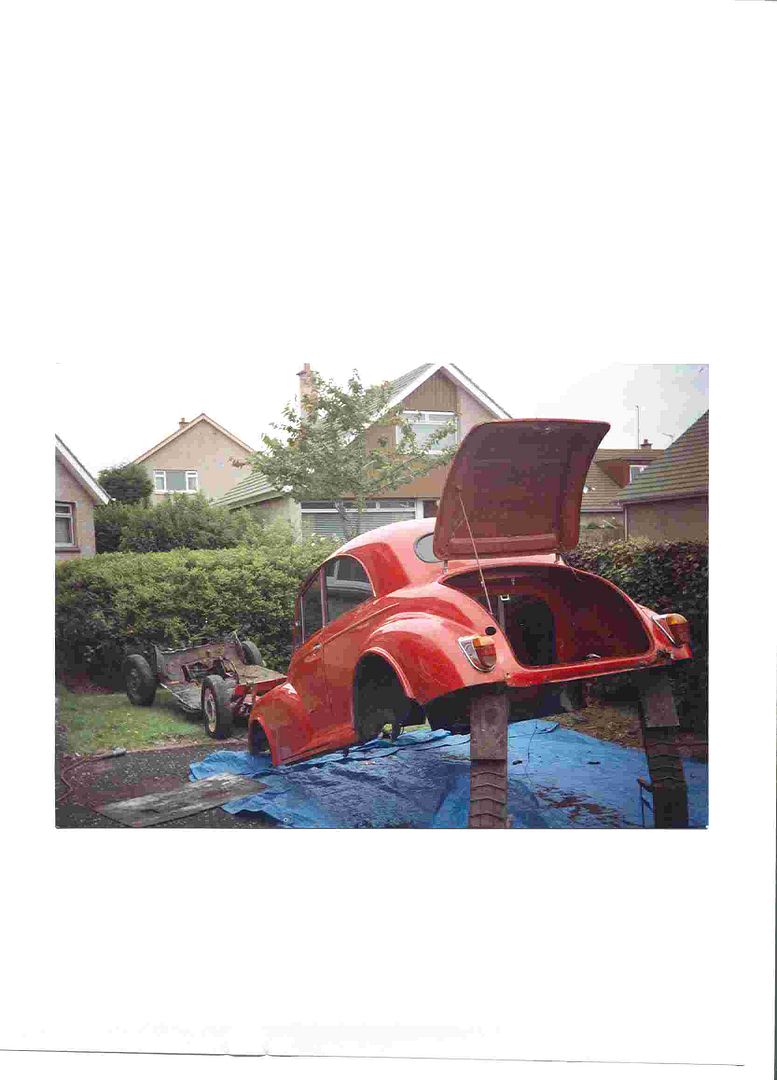 Floor out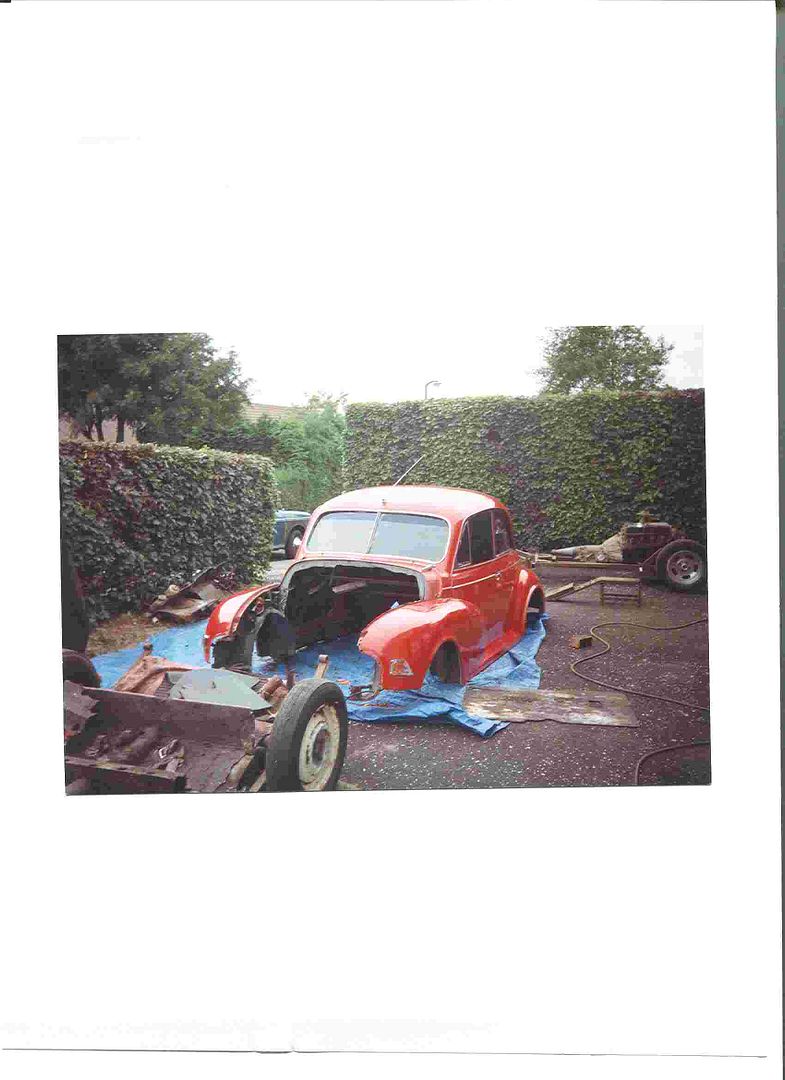 Chassis ready
Body on (son aged around 3 - now 25)
New Chassis
Under body pic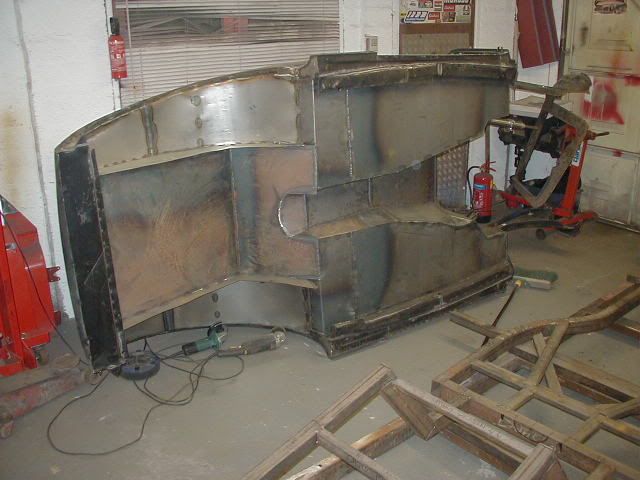 10 x 15's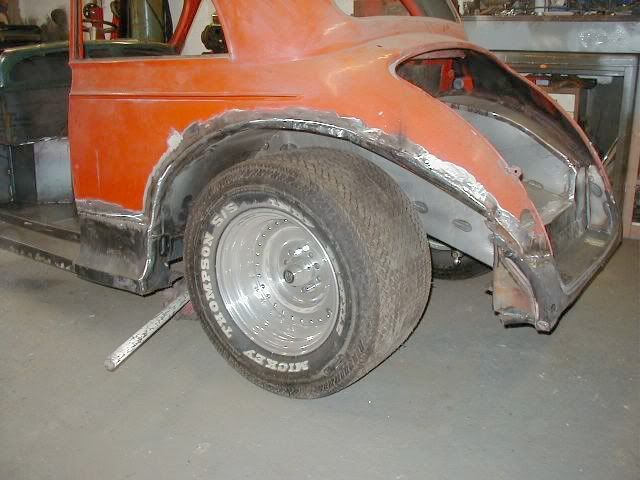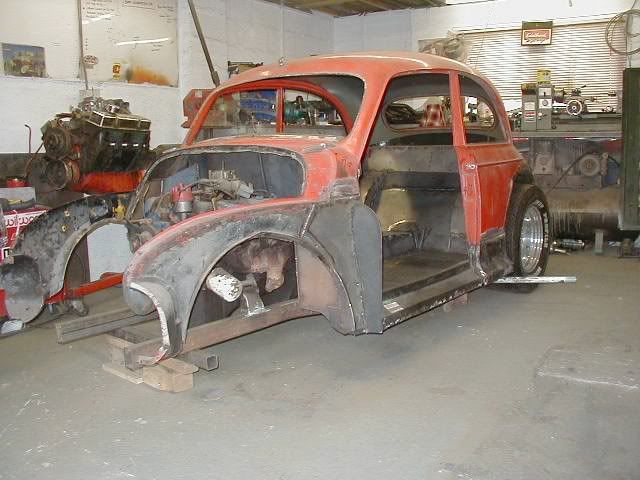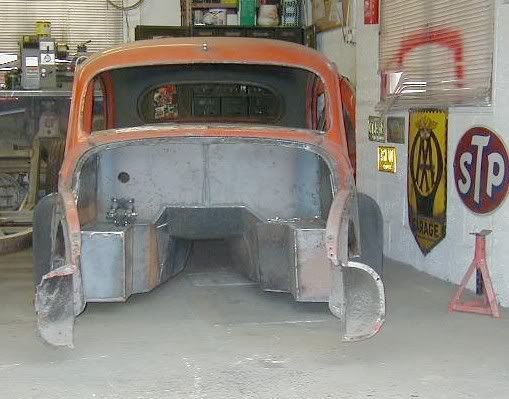 351 engine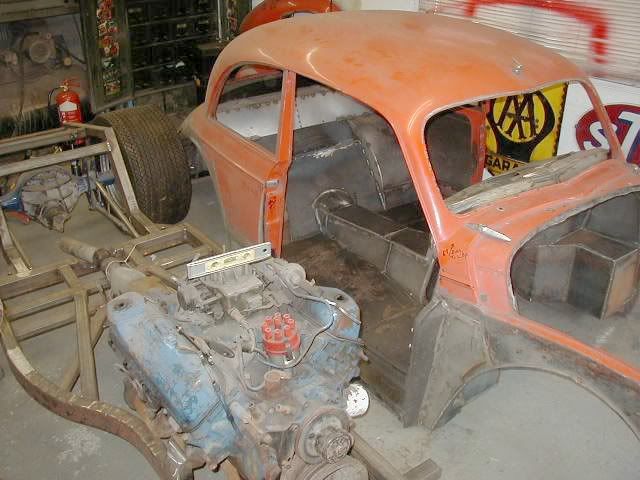 Trial fitting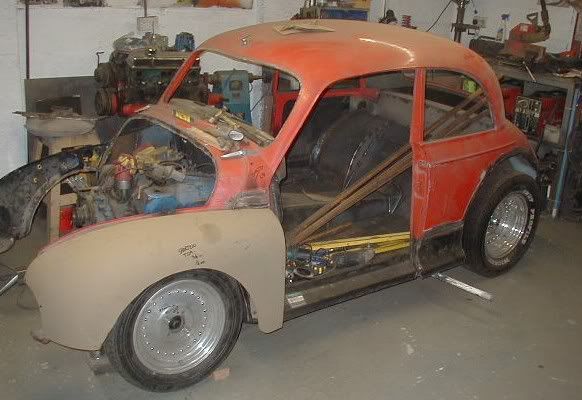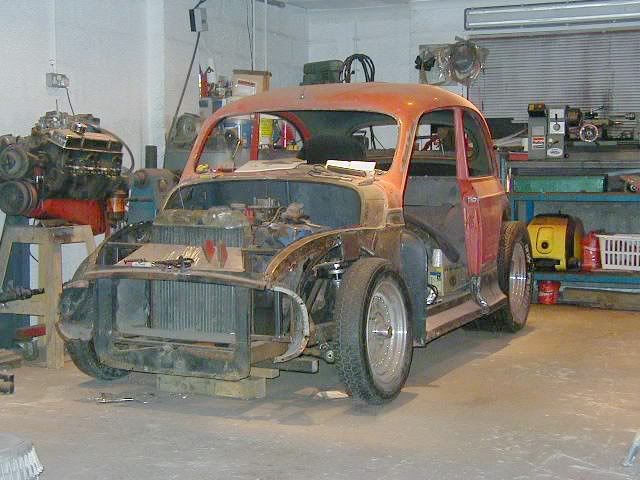 Leda struts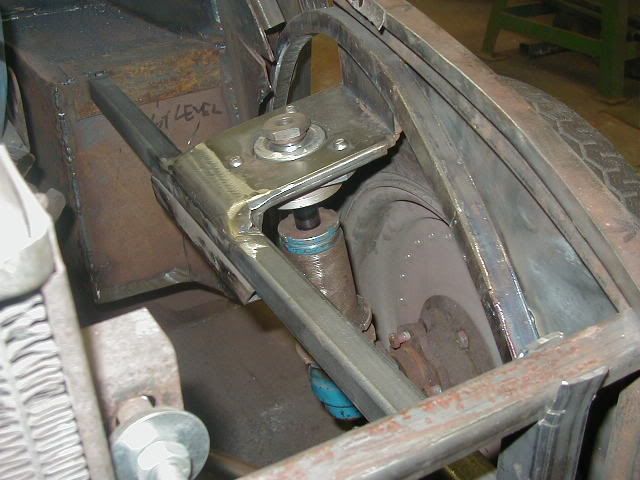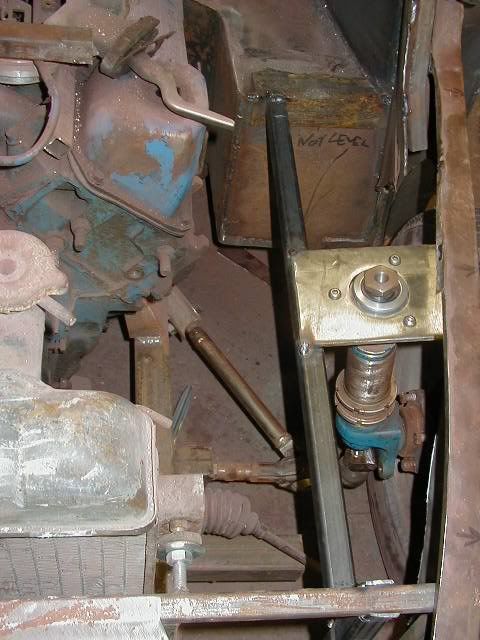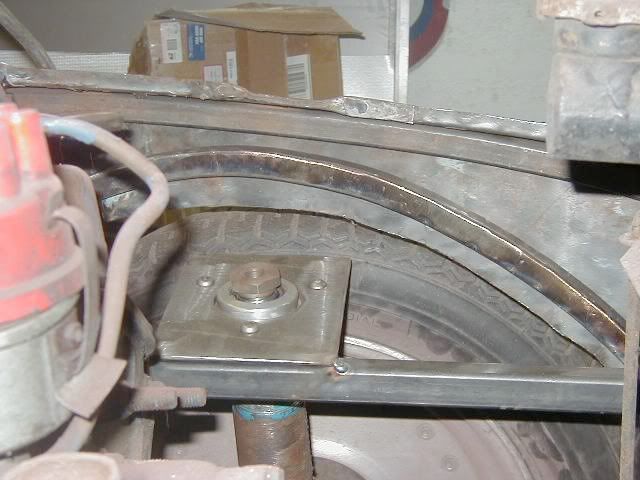 Rear Axle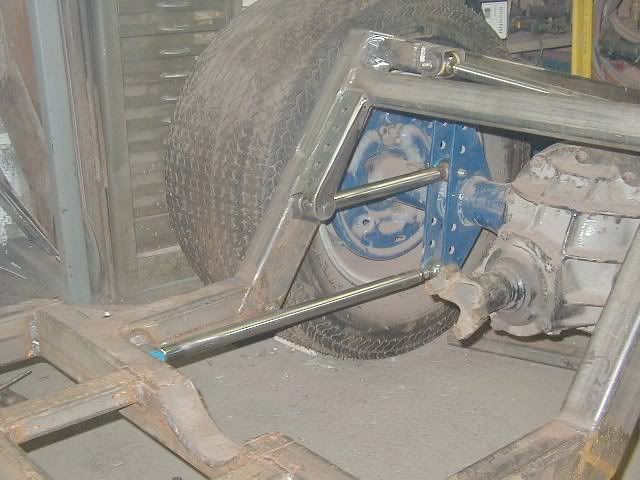 Rolling Chassis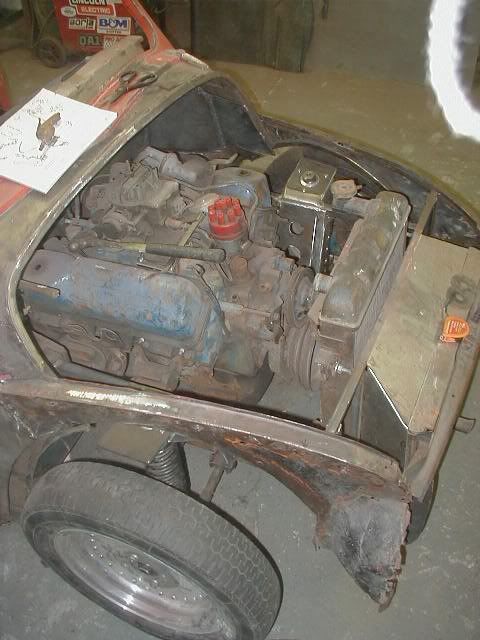 Shell prior to Blasting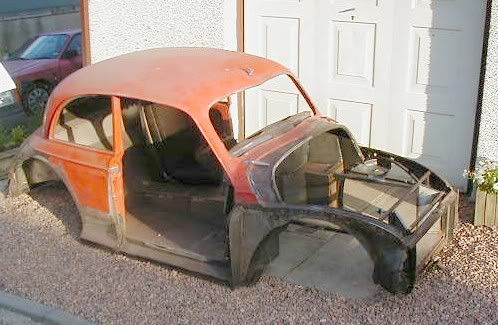 Leaving Ian's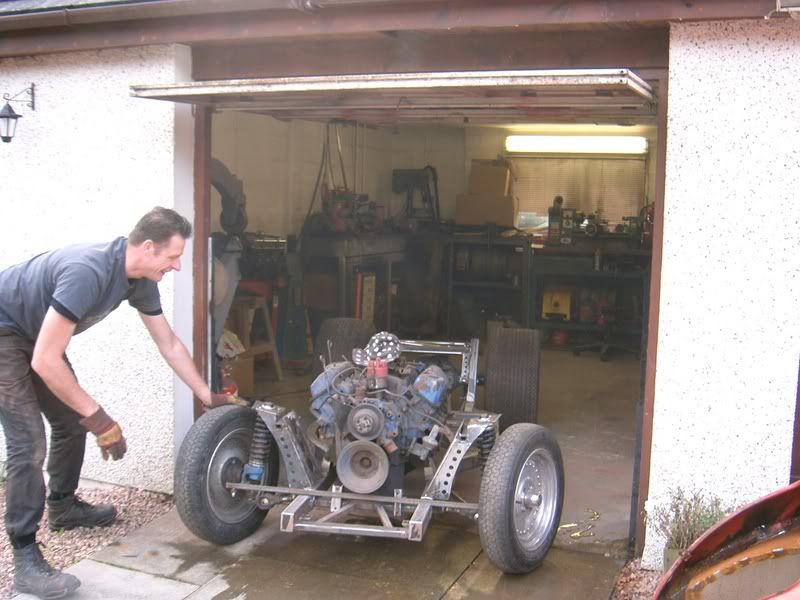 Home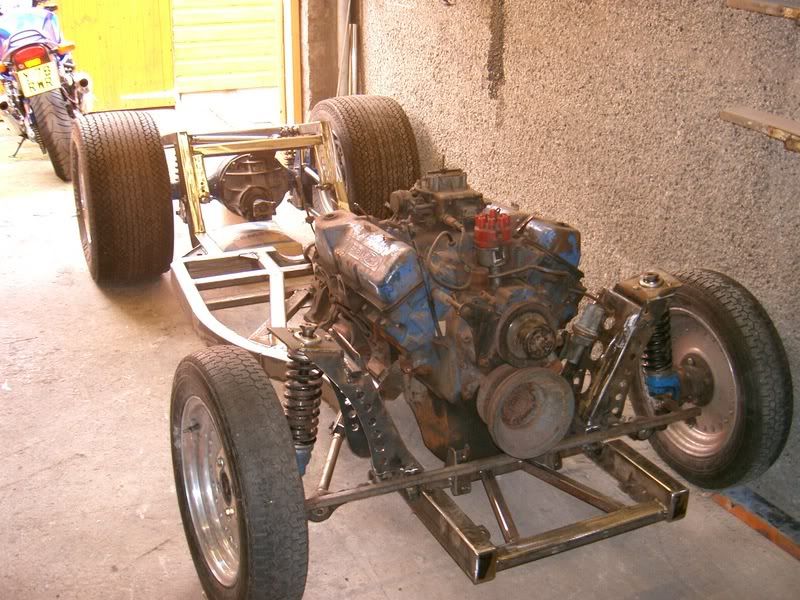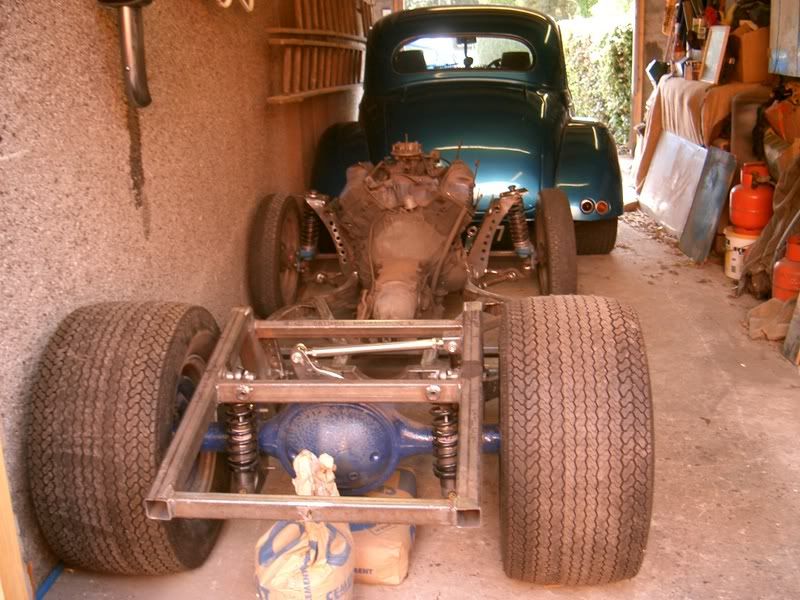 Seating position