Rear suspension woes.
I have reluctantly removed the rear 1.5" lowering blocks from the rear of my minor
(really prefer that lowered look)
but the generally bad road surfaces are causing bottoming out on the rear of the car.
However having removed the blocks this doesn't seemed to have improved things. On further inspection the rear leaf springs are pratically flat (these springs were new 2013) the rear spring shackle mounts are almost touching the chassis. see pic
1. Should i fit new better quality springs with the hope of refitting lowering blocks and be done with it? or
2. Could i replace the Gas telescopic dampers currently fitted with rear adjustable coilovers and keep with the existing leaf springs? These dampers are looking quite compressed don't you think? Car is sitting at rest back on the ground in this shot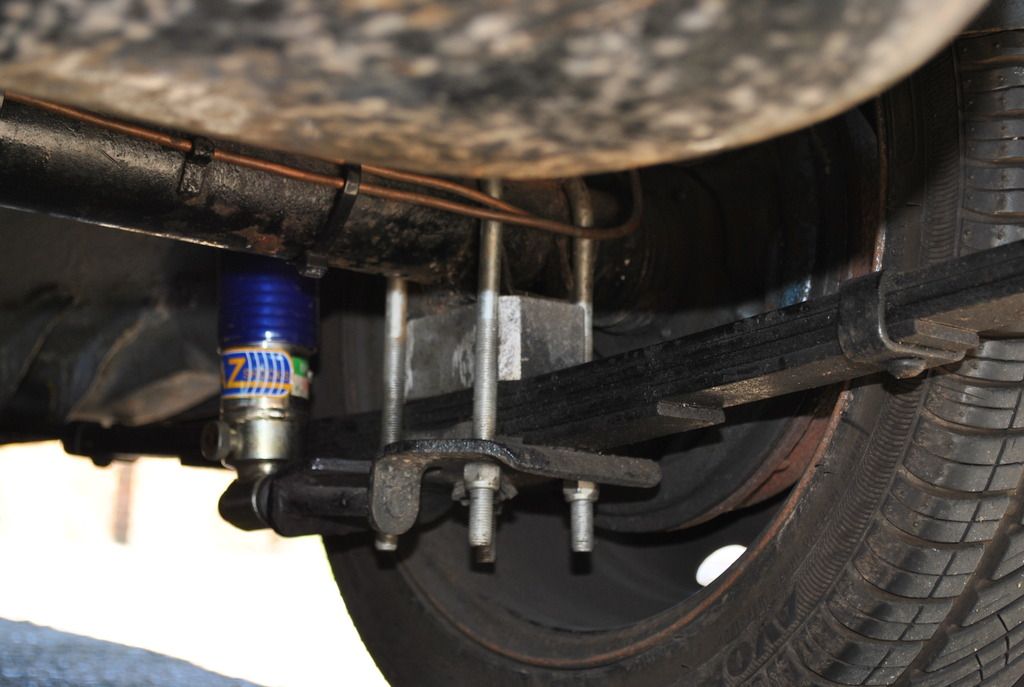 This spring is relaxed in this shot as body is supported on stands.
Escort mk2 axle is fitted.
I'm assuming the turret conversion done would be man enough to accept a coilover conversion? has anybody done a similar thing?
Thanks in advance Steve.