MBL 428E (Mabel) Story
In 2004 I was looking for a Morris Minor for my son's 21st birthday. As usual there was nothing suitable locally, so I searched wider including the dreaded E bay. A nice Minor appeared in I think Retro cars, but the chap wanted £3500 for it, and although it was reasonably specced – 1275, 5 speed, minilites etc, I felt it was too expensive. (he eventually took nearer 2K almost a year later (which I had been  happy to pay), but by this time I had succumbed to a Fiat Twin Cam Minor in Eastleigh outside Southampton. This car had the entire Owen Burton catalogue thrown at it, had been fully welded and resprayed, and had a full MOT.
I got a one way ticket from Prestwick to Bournemouth, and the owner picked me up when I arrived. I paid the cash for the car having given it a reasonable look over, noting that the paint was poor, and whilst the welding had been done, it was not to the highest standard, but was MOT able. I had already ascertained by phone that the owner was sure that the car would transport me reliably the 550 miles home and I asked him to ensure all levels were ok.
I checked the levels myself prior to leaving, and noted that the heater wasn't connected – just as well I had brought my coat (fix 1). So off I set on my adventure – the car seemed to drive ok, but had a strange weave if it went over undulations – not bad, but noticeable (fix2), then the rain came on, and I got soaked feet (fix 3 – car had been garaged), then I went to fill it up with fuel, and had to open the window to keep the petrol smell at bay (fix 4). I was making good progress, sitting at around 80 most of the way, when I turned off the electric fan the chap said he always kept on – every time I slowed down, the engine died, so I turned the fan back on and it was ok (fix 5). About 200 miles from home, the oil pressure gauge went haywire, so I pulled into a garage to check levels – nearly empty on dip stick (fix 6) so I topped up and set off without further incident until it became dark – oh – I've got candles (fix7).
Well I got home in 10 hours – pretty good going I thought, but with the nagging doubt regarding what I had bought.
Next day I had a real close look at the car and came up with the impression that I was in for a bit of work.
First fix was heater hoses – 10 minutes to fix, and heater was superb, then I discovered there were no gaskets under the bonnet hinges, and numerous unplugged holes in bulkhead – fixed and now nearly leak free. I then took the suspension to bits and had to replace both bottom arms and inner  pins and fulcrums – worn oval, new poly bushes to replace what wasn't really there, grease everything (trunnions and outer pins were actually ok). The suspension had actually been incorrectly assembled, and I had to rebuild to spec (washers/spacers in strange places) and rectify the uneven and too high ride height (source of weave).
The petrol smell at first appeared to be a loose inlet hose and got less when this was tightened, but I am now replacing the tank. The wiring in the car was particularly bad – the fan had been connected to the anti diesel valve on the carb, and switching it off caused the engine to stall – easy fix, all earths were poor (lights) so were fixed.
I also replaced the strange exhaust system with a one off using a motorcycle end can and mini cooper intermediate box – sounds a bit better.
So, apart from the engine using oil, things seemed ok – ish. My son ran about in it for a while, but the carb started to play up, so I rebuilt it with a repair kit. No sooner had I done this than the engine developed a major oil leak at the front of the head gasket. I then bought a gasket set and set about rebuilding the top end. This was mid 2005 - when I took the head off I noticed cam timing was 1 tooth out, not helping things, but the bores were unworn, so why did it use the oil on the way up – didn't even smoke – must have been sitting around too much and glazed up. I decided to fit new rings and shells, and also cleaned a ton of coke out the engine breathers, then painted things up and tidied wiring, engine bay etc.
Engine started fine when put back together, but by this time I'd decided to take off the front wings and front panel (paint was literally flaking off everywhere) to replace them with a set I taken off my series 2 (slightly flared). I had bought a set of slot mags for it in 7 x13 and 8 x13 to improve looks, and these wings covered them better. Around this time I got the opportunity to buy a set of 100% uprated torsion bars, so strip down number 2 of front end commenced, noticing yet more misplaced washers at rear of torsion bar. Car is now sitting just fine.
I had a busy mid to late 2005 with other work, so minor was put on hold for a bit – until MOT was due in April 2006. I decided to just lash everything together in order to MOT it – and it passed first time – my intention being to strip it right away and spray it. Unfortunately, when I was giving it a good workout, the rear o/s spring hanger cracked. This was as a direct result of the new part being welded straight over the old, so I have now replaced this along with the rear floorpan – again had been welded on top of existing. I then embarked on a full underbody rebuild (now stalled)
I had already bought paint (purple) for the car last year, so had better get a move on – I did however build a new garage to do this in, so it should be soon.
In conclusion, the car is actually pretty straight, but has been messed with. I should never have bought it in the first place, as I would have been better doing one from scratch. The Fiat engine is now hard to get parts for, the Owen Burton kit is very poorly thought out, and all will be replaced in due course, the existing paint adhesion is terrible, so will be a lot of work to sort. The only good point is the interior – it has Mazda front and rear seats and is pretty good.
I will persevere with it, as it now owes me a fair bit of money (My series 2 V8 cost less) and will post pics when done.
Specifications:
Body 2 door 1967 2 inch oversize rear wings
Engine                Fiat 2 litre – K@N filter, Sherpa diesel radiator
Box 5 speed fiat
Suspension F 100% uprated torsion bars with owen burton      teles/anti roll bar
Suspension R 5 leaf springs with owen burton tele kit/anti roll bar
Axle Marina redrilled to 4 inch pcd
Brakes                Marina discs with servo and remote reservoir
Wheels Cobra slots 7 x 13 F and 8 x 13 R
Some pics:
Pictured when I picked it up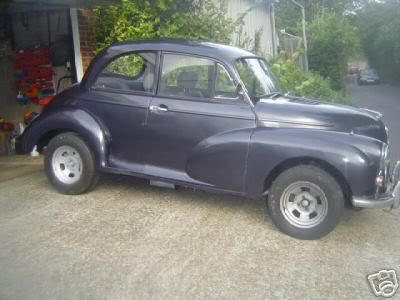 arrived home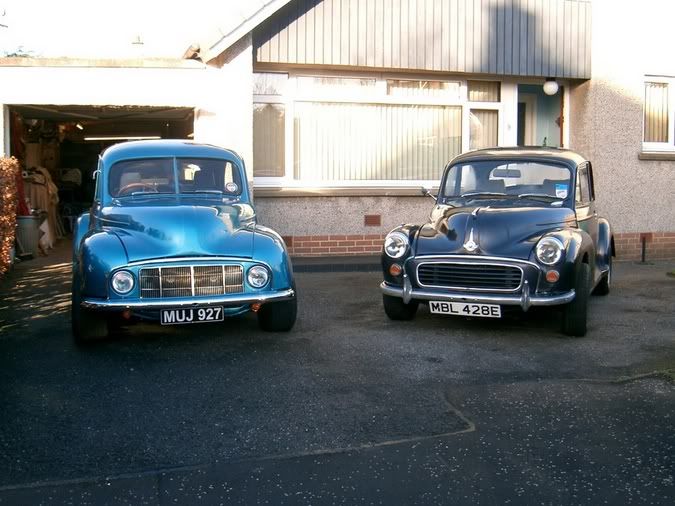 Snow shot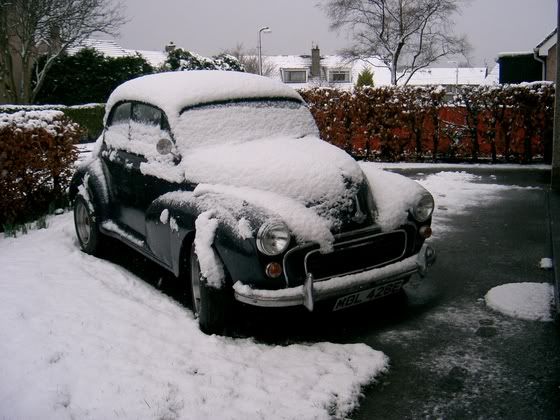 Sorting engine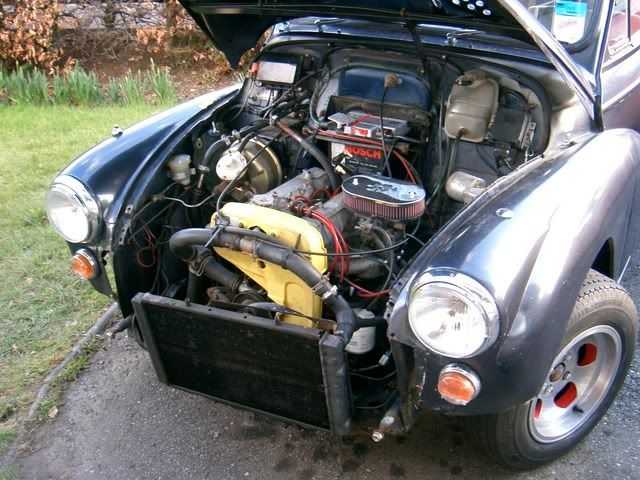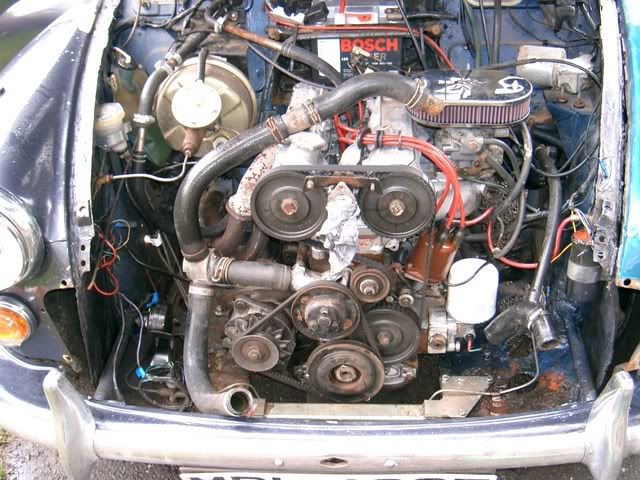 fitting wings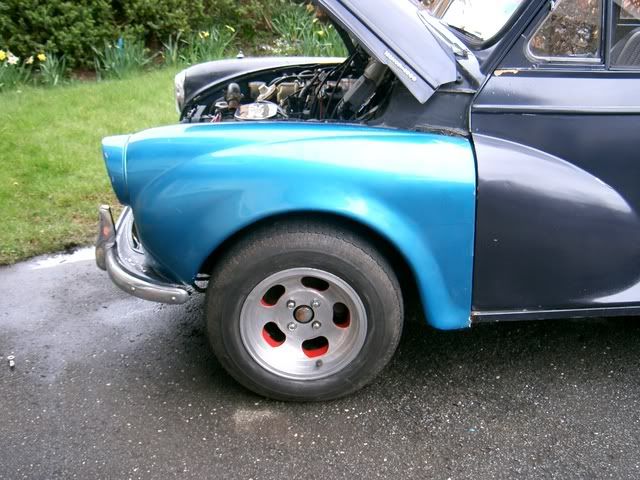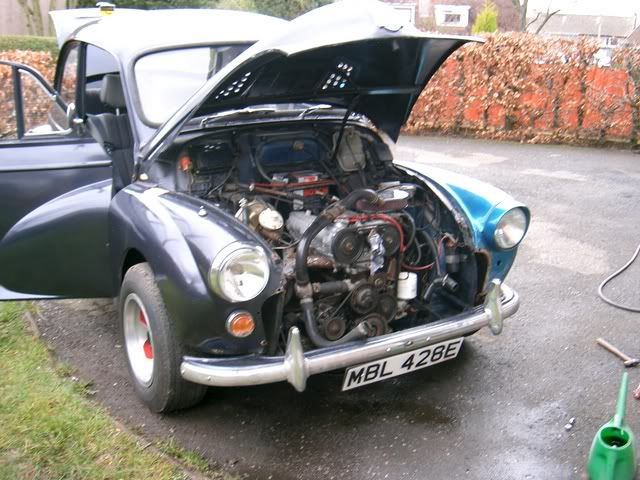 hidden rot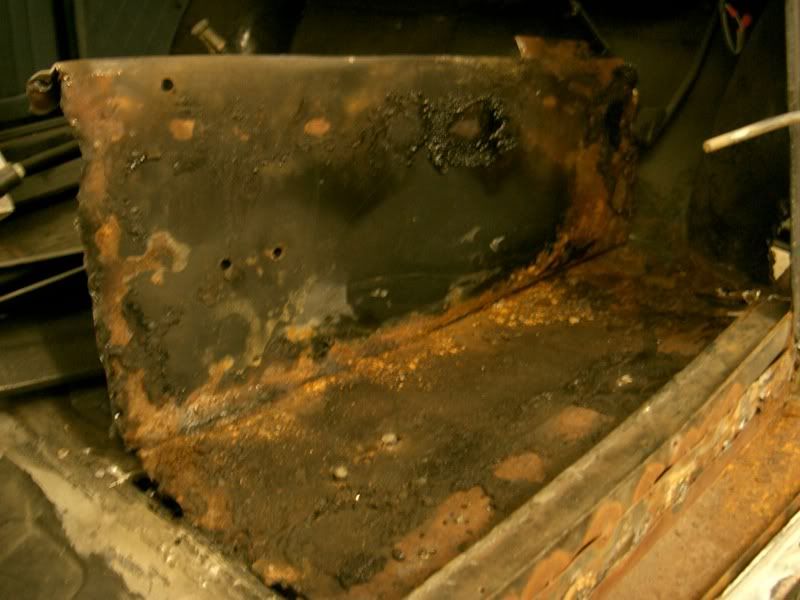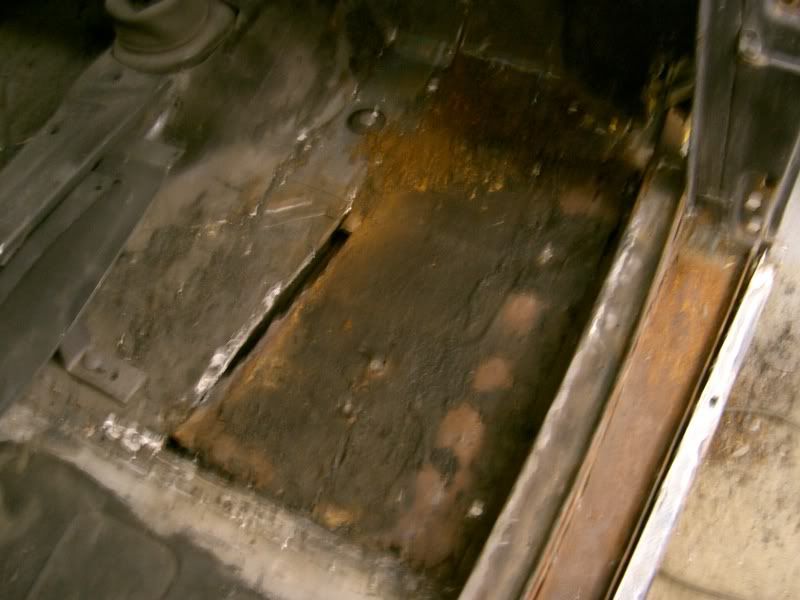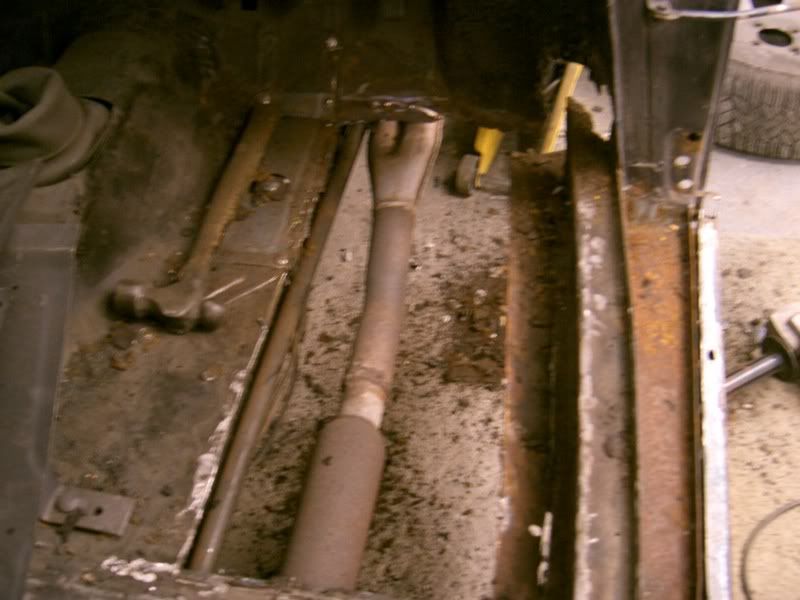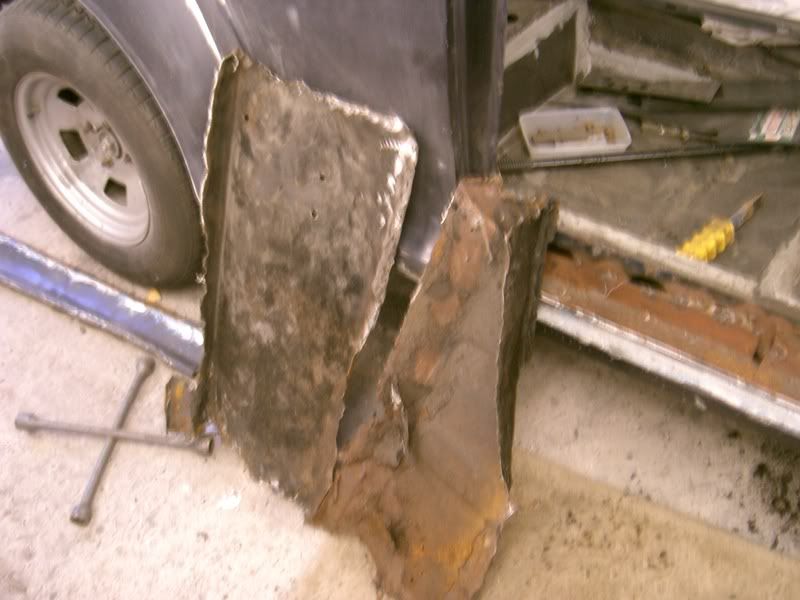 Some repair work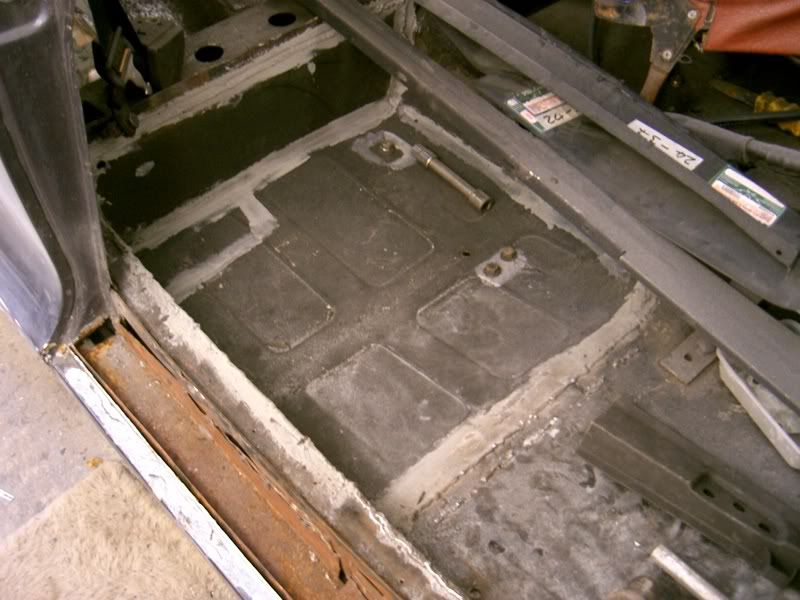 He wants the smooth look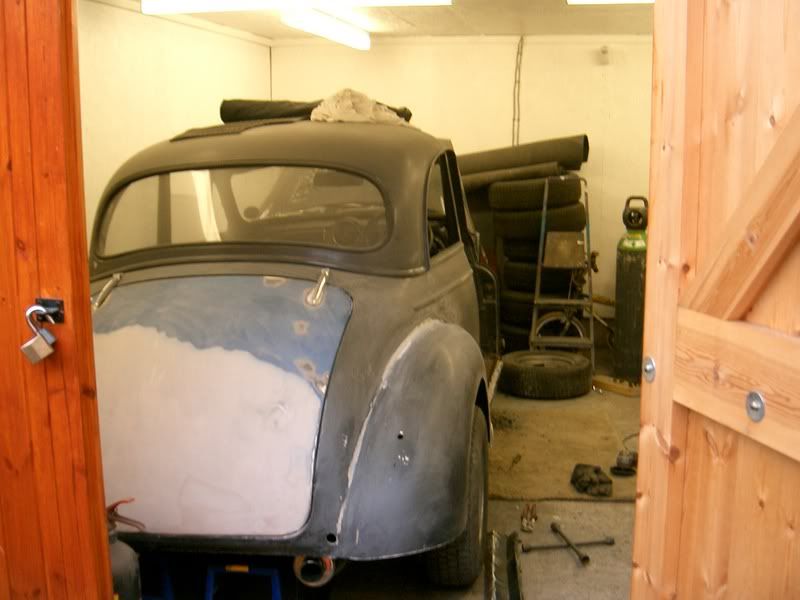 I've almost finished 1 side - just front inner wing to do, then it's the same for the other side. Car is all jacked up ready for me getting a move on. The good thing now is that my son is now earning good money, so he can afford to contribute.