When I did fitted the 12G940 head I used a Mini combined manifold so I could fit the 1 1/2" SU, but the exhaust outlet was only 1 1/4" so I had to reduce the neck of the new exhaust I fitted - which defeated the object of the exercise somewhat. I already had a Mini Spares ally inlet and recently bagged a bargain Midget exhaust manifold off eBay so I was running out of excuses
So I spent a bit of time fiddling.
Midget manifold cleaned up and painted
In place with modified down pipe
A new cast clamp is on the way to replace the crappy pressed steel thing
PCV fitted to cut down servo take-off pipe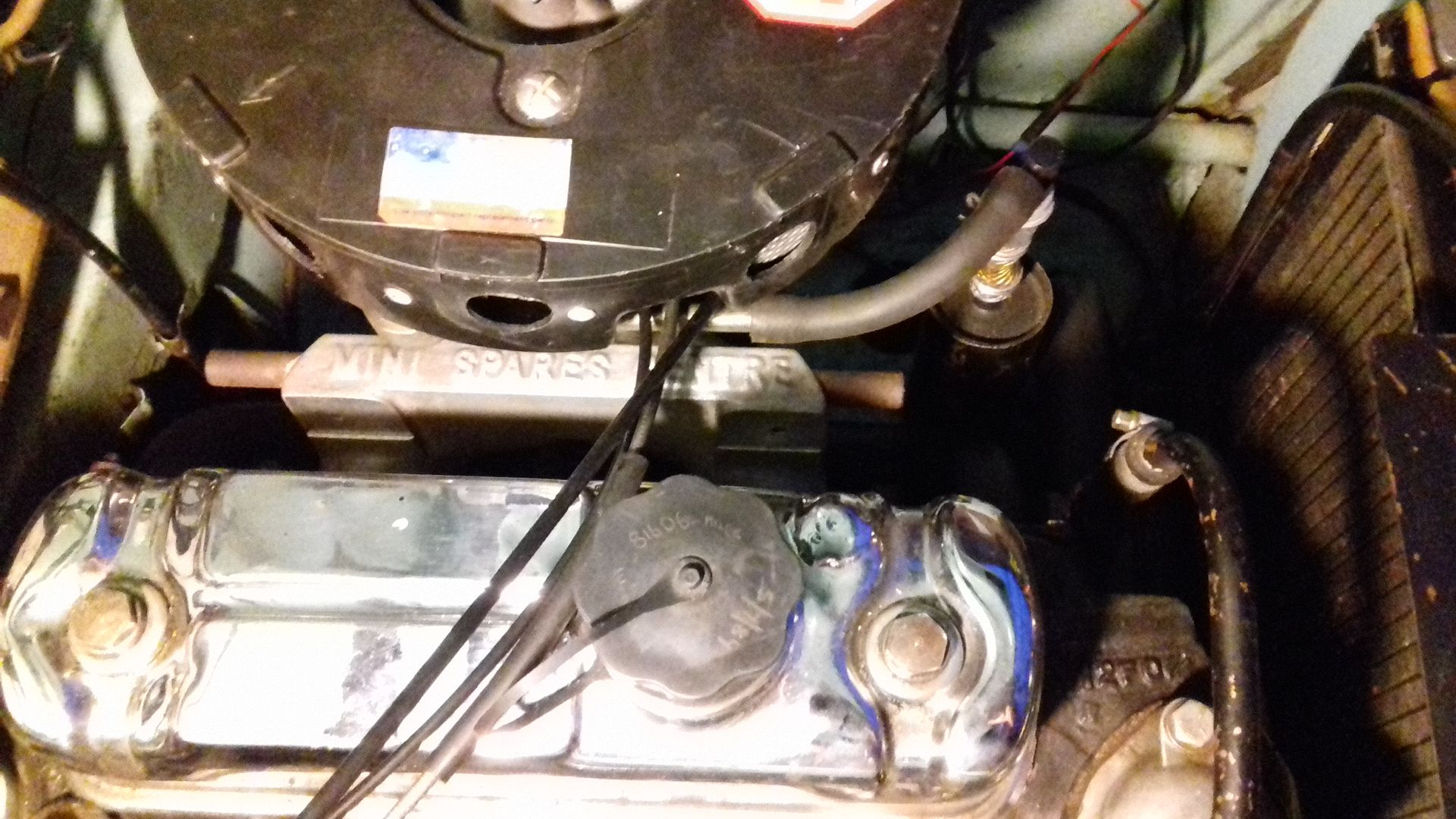 Not taken him for a run yet as the engine wouldn't start, turned out to be the bullet connection pulled out on the wiring to the electronic dizzy. When he did start engine sounded well with no leaks but may need to adjust things with the new manifold and re-positioning of the PCV.