In a Minor LCV (Van) the rear visibility is absolutely useless. The wing mirrors don't help a lot as the body sticks out behind the cab so any mirror on the door or wing has to be angled outwards, also the windows in the rear doors are high and compared to a saloon very narrow, this combination leaves massive blind spots at the sides and immediately behind!
This great idea is "borrowed" from mogmad56..
First get a pair of extra-long arm motorbike mirrors like these, (very popular on scooter, search eBay for them)
http://s1310.photobucket.com/user/rog46 ... sort=3&o=1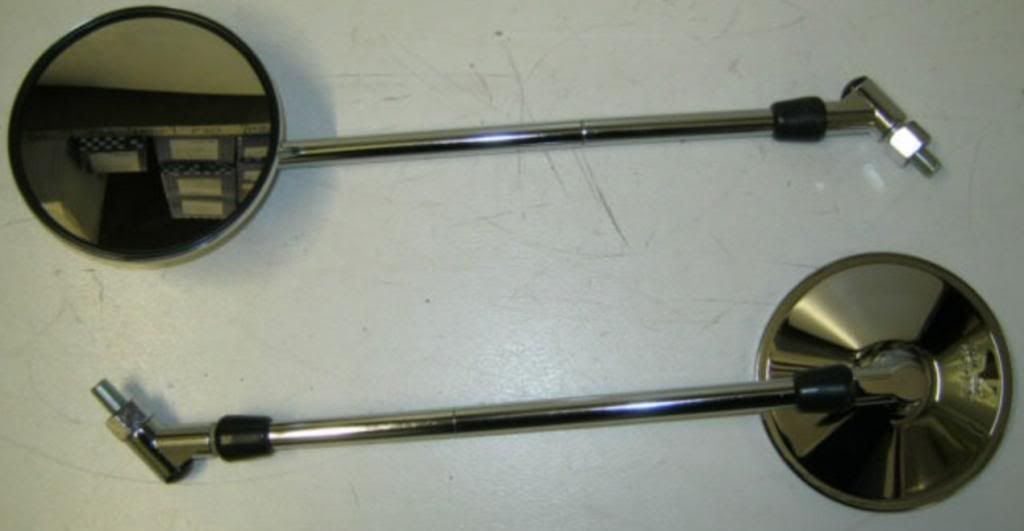 Remove the end adaptor/mount bit then run a die nut up the straight bit to the desired length, drill a hole through the cap at the bottom of the quarter light and bolt it on with a nut and washer on either side.
http://s1310.photobucket.com/user/rog46 ... sort=3&o=0
There's nothing in the centre of the stainless steel cap, so when you drill the hole remove the cap and cut a piece of steel tube to go inside the cap for the mirror arm to go through to act as a spacer. Without this it will compress the cap when you tighten the nuts up. This will give a great view out past the van rear box.
This just leaves the huge space immediately behind. I intend fitting a rear view camera by the number plate with a screen below the dash board. This could be powered from the reversing light so is just activated when maneuvering.
I'll add some more pictures in due course. I'll also add any relevant information regarding rear view cameras but that will have to wait until much later in the year!