Right background info:
Had a Vectra which was a pain, couldn't find any faults so it would always have to go to the garage. Got fed up and decided to get a Minor.
Watched ebay and loads of other places but not too many come up local (within 100 miles).
The budget was low, £700 max on the car and then bits to keep it on the road.
Finally one came on ebay in Fife so off I went to look at it.
ebay photo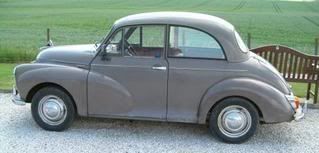 The guy was the second owner and had bought it to go to shows with his wife when it had been done up. His wife thought this was the worst idea in the world so it arrived on ebay.
I ended up winning it for £500 with 5 months MOT.
We drove it around and when MOT was due went with Pete (Plastic Orange) to the station he uses, it passed with one brake cylinder being replaced so we drovw it some more.
After about 10 months it was starting to look a little more scabby so it got some attention with a wire brush in an angle grinder which found the frilly bits in one rear arch.
With the best intentions I started on this bit and promply knackered my knee, this was last christmas, this put every thing on hold as I could not get around on the floor!
After a lot of physio and a lot of time it was getting better so we trashed the back garden and put a massive patio down ourselves.
Finally I decided I was up to getting cold and dirty in the garage so she was brought back across the road from the neighbours and out came the angle grinder again to produce these two holes:
and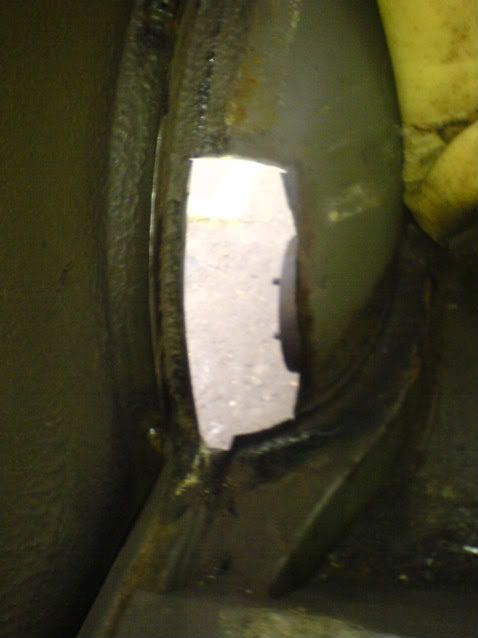 2nd hole from outside
Obliously these needed to not be there and after my play with the stainless rail and the welder I decided to fill them so now they look like this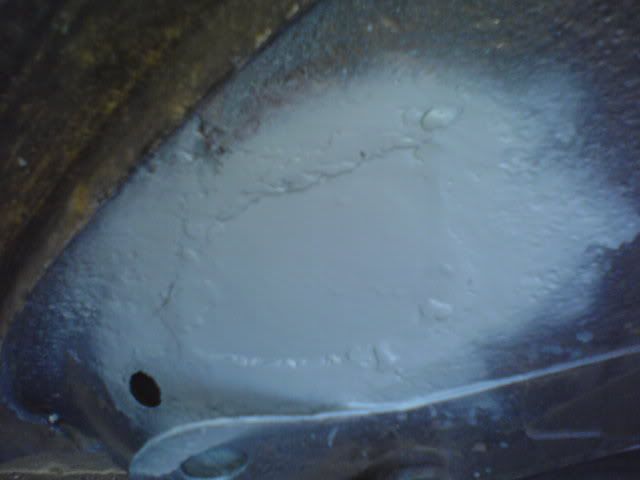 and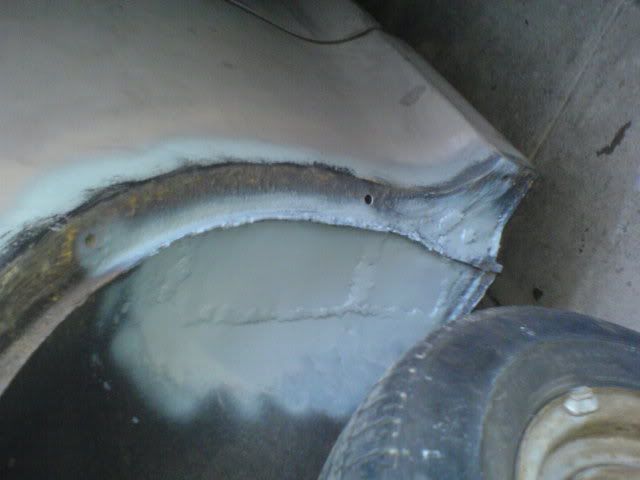 Following this sucess? I decided to try and take off the sill covers.
I had not managed to get these off before so after a lot of bolt breaking I discovered this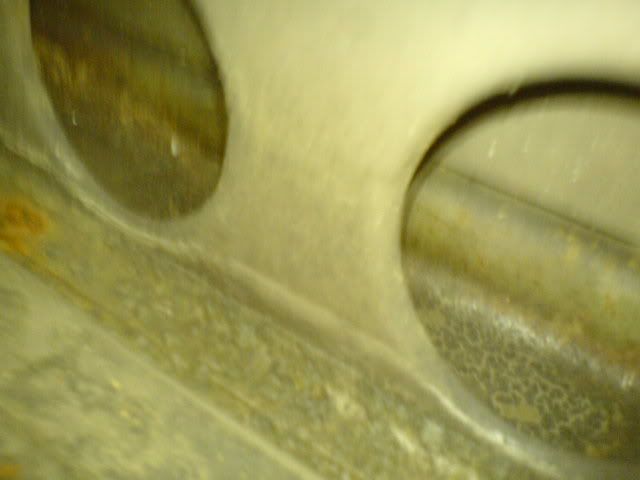 and
Well chuffed with that.
The car is amazingly solid throughout because the underside is covered in at least 8mm of oil, grease and dirt all mixed together.
So that is where I am up to so far.
I have to change the two gaiters on the steering rack, one off at the moment, and a few other little jobs and then back on the road hopefully
Updates will be slow like the work getting done!
John.